Transparency means trust, without the need for any 'hard sell'.
We pride ourselves on being the most transparent photography agency in the UK when it comes to pricing. From the very beginning, we have always taken the stance that our number one goal is to create tools that add value to businesses, meaning we've never had to 'sell' to our clients. By offering effective, rich media tools that help businesses connect with pre-qualified leads, we have a reputation in the industry as problem-solvers rather than jabbering salespeople. Our client testimonials and Google reviews speak for themselves.
We're confidently transparent about our prices because we know how competitive they are based on our skill, our experience, and the value and ROI each and every one of our client's gains when they decide to choose to work with us. We also want to show and prove that we treat all of our clients fairly, whether large or small you are never
Below is a breakdown of all of the services we have proudly supplied to clients across the UK and beyond for over a decade, from our wide selection of 360 virtual tour offerings to our high-quality commercial photography and video production services, all with their respective prices so that you don't have to play any guessing games to find out how cost-effective our tools are for your business.
How much does a virtual tour cost?
We are often asked how much it costs to make a virtual tour, and with Google virtual tours being one of our key products, it's no surprise that this is one of our most frequently asked questions!

The main factor involved in how we price our 360 virtual tours is the number of 360 panoramic scenes we need to take in order to effectively showcase the areas of the business you want your customers to discover and learn more about.
The floor area of the business is a great way to estimate the price your virtual tour will, however it is not the definitive factor as some businesses have more of an open plan layout than others, meaning there may be fewer 360 panoramic scenes needed to capture the virtual tour of their space effectively.

Vice versa, sometimes small businesses are full of twists and turns, which in turn will mean more 360 scenes needed to capture the areas needed.
Virtual Tour Basic Pricing Guide
Below is our baseline pricing guide to help you get a greater understanding of which type of virtual tour will work best to showcase your business.
360 scenes included: Up to 10
Generally suited, but not limited, to smaller retailers, restaurants and cafés within a single main space.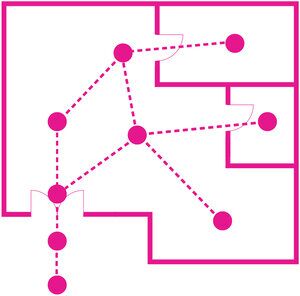 360 scenes included: Up to 20
Suitable for slightly larger spaces with a small number of key areas such as clinics, showrooms and gyms, this option is our best seller.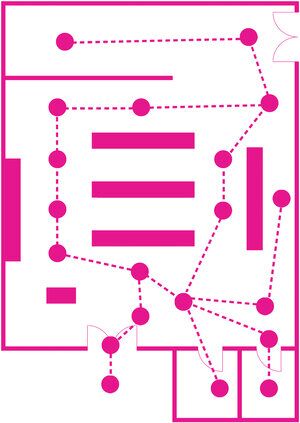 360 scenes included: Up to 30
Ideal for multiple large areas such as event venues, heritage sites and civic centres.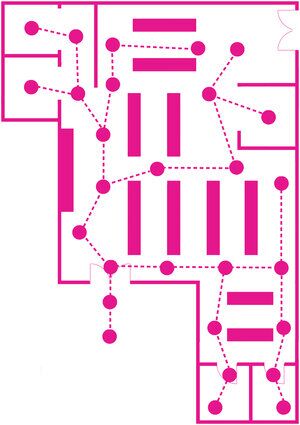 Any Google tours over 30 scenes
Perfect for businesses with a large number of spaces such as hotels, universities and larger event venues.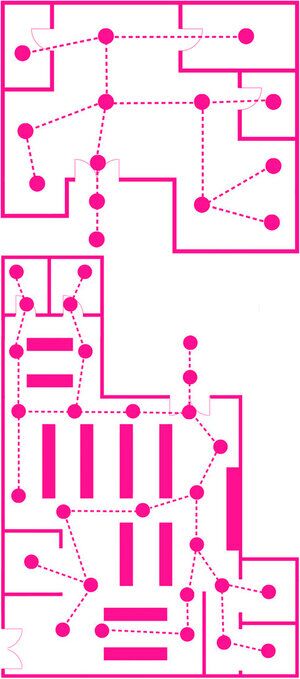 Types of virtual tours we create
From £435 (Basic Pricing)
Our Google virtual tours are our most cost-effective option but by no means is that any reflection on their effectiveness. We suggest using Google virtual tours for businesses with a contained space within a single main area, that doesn't need much extra explaination.
Our Google virtual tours are great and our customers swear by them. In most scenarios, they get the job done without the need for any extra help.
Sometimes however, the businesses we create virtual tours for have specific needs and requirements in order to tell their story effectively. The three key examples are:
They have a specialised or unique product/service and need to give the end-user more direction due to the nature of the business.

The business is spread out over a large area

The key parts of the business that need to be showcased are spread out across multiple areas and not connected by a single path or the business does not want to include the path between for aesthetic, security, or any other reasons.
Whether users need a bit more narrative or simply need ease of navigation, this is the perfect solution. More information and examples of our Google virtual tour enhancements can be seen here.
The Rolls Royce of virtual tours where only complete control will do. Our bespoke virtual tours are built from scratch from the ground up, fully customised to match your brand and seamlessly integrate into your existing web presence, giving the end-user an immersive experience that is laser-focused on their specific needs but also carries your brand identity throughout; it doesn't get any more personalised than this.
The huge array of add-ons and functionality that we can include within a bespoke virtual tour is literally endless, and due to the nature of each tour being completely handcrafted to suit your requirements, it is impossible to give a definitive price list here, however, let us know how you envision your dream bespoke tour to look, feel and what functionality it would include, and let us help you bring the idea to life and give you an accurate quotation.
From £435 (Basic Pricing)
Matterport virtual tours are the industry standard that offer a simple yet effective method of carrying out virtual viewings of multiple properties with a simple click of a button.
Our Matterport virtual tours allow agents to offer the vendor a tried and tested method to increase viewings, breaking down initial time and trust barriers and encourage pre-qualified buyers to take the next to physically viewing a property.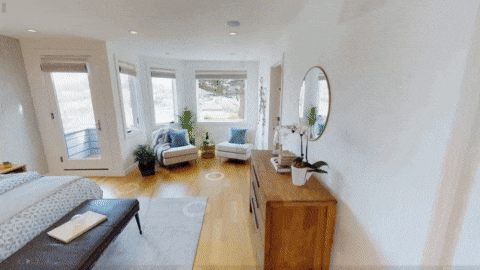 Included with all virtual tours
All multiple location virtual tour campaigns include our full dedicated project management support, from a single location all the way to 400+, helping to keep our clients in the loop and giving them the confidence to find out exactly the stage of completion of each location, along with having the virtual tour URL link and embed code for every location on our dedicated project management platform for easy sharing across company teams, accessible at the click of a button 24/7.
Our video production service gives our clients the opportunity to utilise the power of professional, advertisement-grade level content to tell their story in a way that immerses their audience in a way that they will never forget, urging them to take action and take the next step to do business with you, whether that's buying your product or prompting them to book an appointment.
The No.1 solution for property virtual tours, allowing you to carry out viewings 24/7/365. See an in-depth breakdown of our property virtual tour pricing here.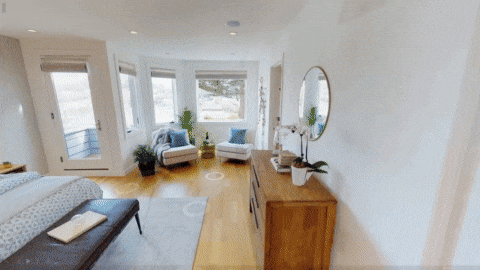 We pick up where Google left off, making sure that your business premises and land is on the map. Our Google Street View imagery is priced based on distance. The price starts at £435 and increases accordingly.
Each job is completely unique so the best thing to do is reach out to let us know more about your Google Street View mapping project and we will break everything down, from the shooting process, all the way through to the price.
Our virtual tour prices start at £435 and are based on our client's specific requirements, ensuring that we offer a tailored price rather than plucking random figures out of the sky.
Have any other questions?
Simply fill out our rapid response form to ask us any questions you may have, otherwise feel free to call us on 0330 1222 334, live chat with us here or email us at hello@biztour.co.uk.
We endeavour to respond to all form submissions and email enquiries within 15 minutes, otherwise we can speak to you instantly on the phone or via chat.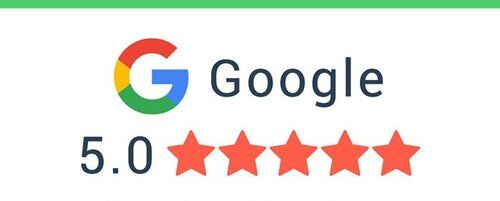 We've been around the block a few times, 11 years in a row to be exact. In that time we have met thousands of amazing businesses, listened to them to understand exactly what they have on offer, and worked alongside them to showcase their business effectively and efficiently.
Don't take our word for it, check our reviews to find out more.
We're Google Trusted Photographers

We were one of the first Google Trusted Photographers in the UK way back in 2013. Since then we have served the nation far and wide, from the silver city of Aberdeen, across all of London's 32 bustling boroughs, all the way to the beautiful beaches of Devon, and everywhere in between.
We've even taken trips overseas to countries including France, Morocco, Greece, Italy, Cyprus, Mauritius and Brazil to name a few.
Were not stopping there however, as we have huge plans for the decade ahead! Want to keep in the loop? Subscribe to our newsletter to stay up to date with our latest news, offers and of course, all the important updates from Google.